Airtech Valves and Hoses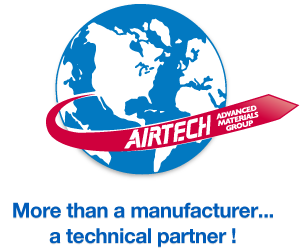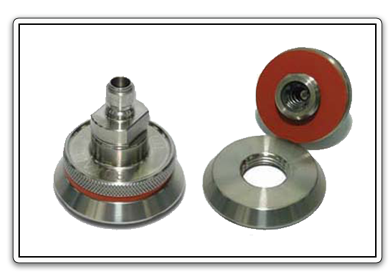 We have a wide range of hardware items necessary for you to perform your bagging process.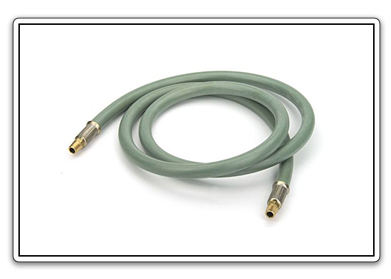 From quick releases, pressure gauges, regulators, or high or low-temperature resistant hoses, we have what you need. If we don't have it in stock we can quickly get it special ordered for you.
For a Custom Quote
Call (801) 263-2921
| | | | |
| --- | --- | --- | --- |
| Name | Description | | Service temperature |
| Airtech Vacuum Test Unit | – | | – |
| Vac Valve BBV | Self cutting vacuum valve | | 500°F (260°C) |
| Vac Valve 399 | Inexpensive machined aluminum twist valve | | 500°F (260°C) |
| Vac Valve 400 & 400SS | Twist valve with a positive seal | | 500°F (260°C) |
| Vac Valve 401, 401A, & 401C | Make vacuum bag connections positive and fast | | 500°F (260°C) |
| Vac Valve 402, 402A, & 402SS | Three piece threaded vacuum valve with locking ring | | 500°F (260°C) |
| Vac Valve 406 TF | Threaded base valve with a positive pressure seal | | 500°F (260°C) |
| Vac Valve 200 | Two piece vacuum valve for reusable vacuum bag applications | | 450°F (232°C) |
| Vac Valve 409 SS HTR | Stainless steel vacuum valve for cures up to 900°F (482°C) | | 900°F (482°C) |
| Vac Valve pad A241 MFD & A22C | Prevents seal off in vacuum bag lay-ups | | – |
| Premium Multi-Valve 407 | Vacuum bag connector with leak free solid body | | 500°F (260°C) |
| Premium Multi-Valve 407 seal and replacement parts | – | | 500 °F (260 °C) |
| Premium Multi-Valve 408 | Vacuum bag connector with leak free solid body | | 500°F (260°C) |
| Standard hose assemblies | Service range from 275°F (135°C) to 900°F (482°C) | | – |
| Premium Blanking Cap 500 | Blocks unused vacuum connections | | 475°F (246°C) |
| | | | |
| Econoflow 59R | Economical vacuum hose for non-autoclave applications | | 275°F (135°C) |
| Airflow 65R | The all purpose hose for composites, bonding and tool shops | | 450°F (232°C) |
| Airflow 800 | Very high temperature autoclave vacuum hose | | 900°F (482°C) |
| BBH 1080 | High temperature autoclave/oven hose | | 900°F (482°C) |
| Airflow 100, 100S, 100R, 100 Armor Sleeve | High temperature autoclave/oven hoses | | 500°F (260°C) |
| AQD 500TF | Two piece quick disconnect | | 500°F (260°C) |
| Airlock 450TF | Quick disconnect for autoclave operation | | 450°F (232°C) |
| Airlock 550TF | Quick disconnect for autoclave operation | | 550°F (287°C) |
| AHTC-1000 QTD | High temperature, all metallic, quick turn disconnect | | 1000°F (538°C) |
| | | | |
| Vac-Gauge 30 | Inexpensive vacuum gauge | | – |
| Vac-Gauge 40D | Digital Vacuum Gauge | | – |
| Vac-Gauge THA | Liquid filled vacuum gauge | | – |
| Airvac 22 | Venturi style vacuum source used with pressurized air lines | | – |
| Vac-Reg | Vacuum regulator | | – |
| Vac View 10 | Vacuum leak indicator | | – |